Project: Warwick Dragway
Builder: Brownlie Concrete
Developer: Warwick Dragstrip
Address:Morgan Park Warwick QLD
Overview:
Kraftur® was contacted by the Warwick Dragstrip for our expertise in flat floor concrete work to assist with both construction methodology, laser screeding and onsite finishing assistance for a redevelopment of their Dragstrip involving a concrete strip of about 270 metres long. Warwick Dragstrip Club had engaged a local concrete contractor Brownlie Concrete to complete the works. Kraftur® partnered with Brownlie concrete providing equipment, expertise, and people to deliver a combined result to the Warwick Dragstrip and racing community at large.
Scope of works:
Flat Pavement Construction Methodology Assistance to the project crew.
Laser Screeding a concrete dragstrip approximate 270 metres long.
Finishing with Allen's ride on machines.
Flat floor finishing with Allen's finishing tools.
Pavement smoothness surveys using a Dipstick floor profiler.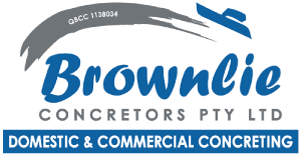 Ben Brownlie
Brownlie Concretors
" I just wanted to say thank you very much for your professionalism. The boys who worked with us were great. Without you and your crew's knowledge and equipment we definitely wouldn't have been able to achieve this outcome. Look forward to working with you again."