Somero S-15R Laser Screed
Kraftur® owns two Somero® S-15R Laser Screeds.
The Somero® S-15R Laser Screed is a sophisticated and high performance laser screed with a patented fully integrated self levelling head assembly that plows, levels and consolidates concrete in a single automated pass.
The Somero® Quick Pass feature rakes down excessively high concrete without manual intervention. The Somero® S-15R's plow also rakes any high concrete down while simultaneously filling in all low spots.
The hydraulically driven auger cuts the surface to grade and displaces excess concrete to the side via a double flight auger and offset head design. At the same time, the flip-down plow extension pushes concrete further past the auger discharge, minimizing overlaps.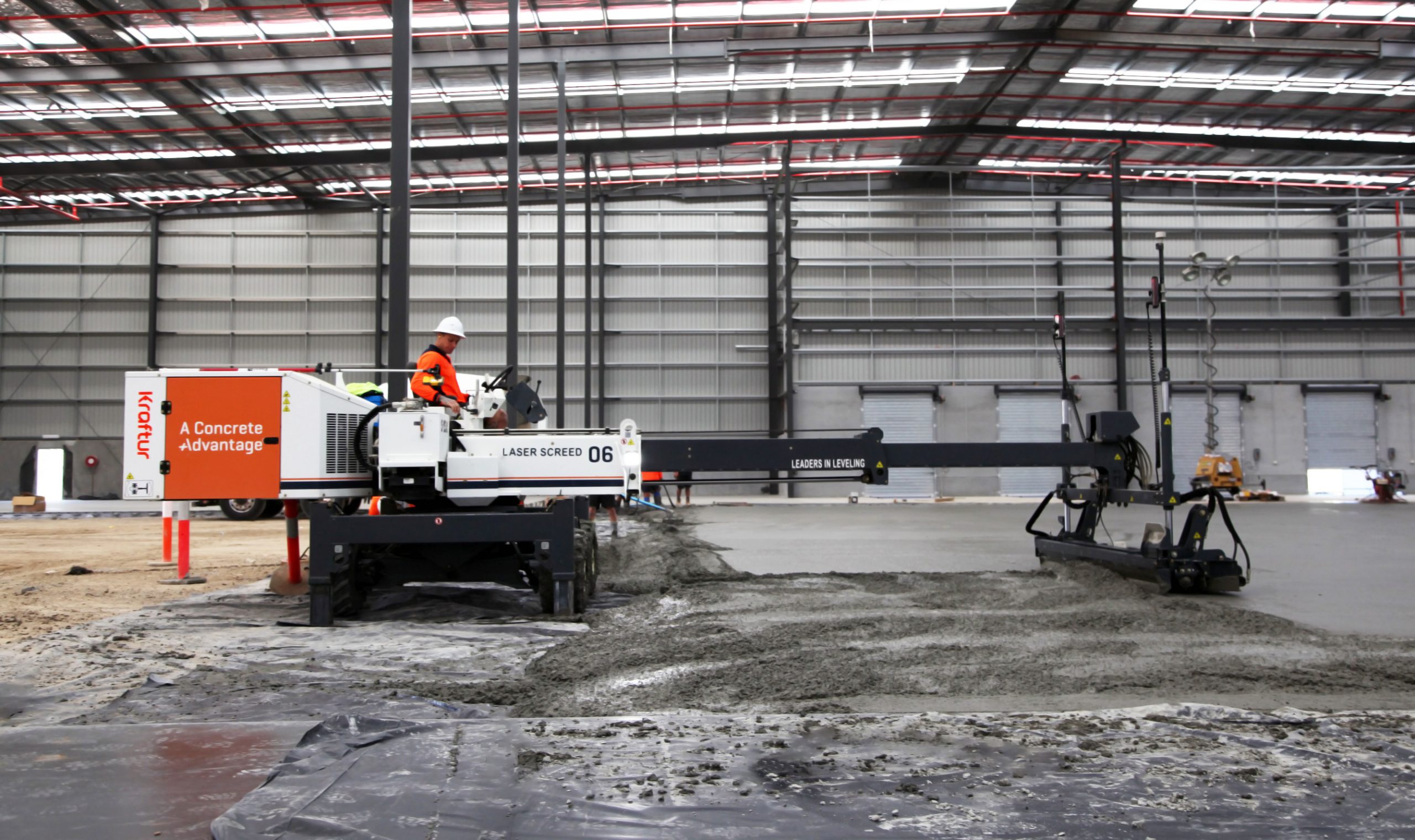 The 20-foot (6.096 m) telescopic boom stretches out over the concrete, allowing the operator to reach over chaired rebar and chaired mesh. Columns, pipes and box outs are also not a problem, due The Somero® S-15R is able to rotate around these obstacles while still screeding.
The powerful hydraulic system controls the elevation of the auger, which maintains grade for a much smoother surface compared to rigid mounting style machines, even with very low slump concrete.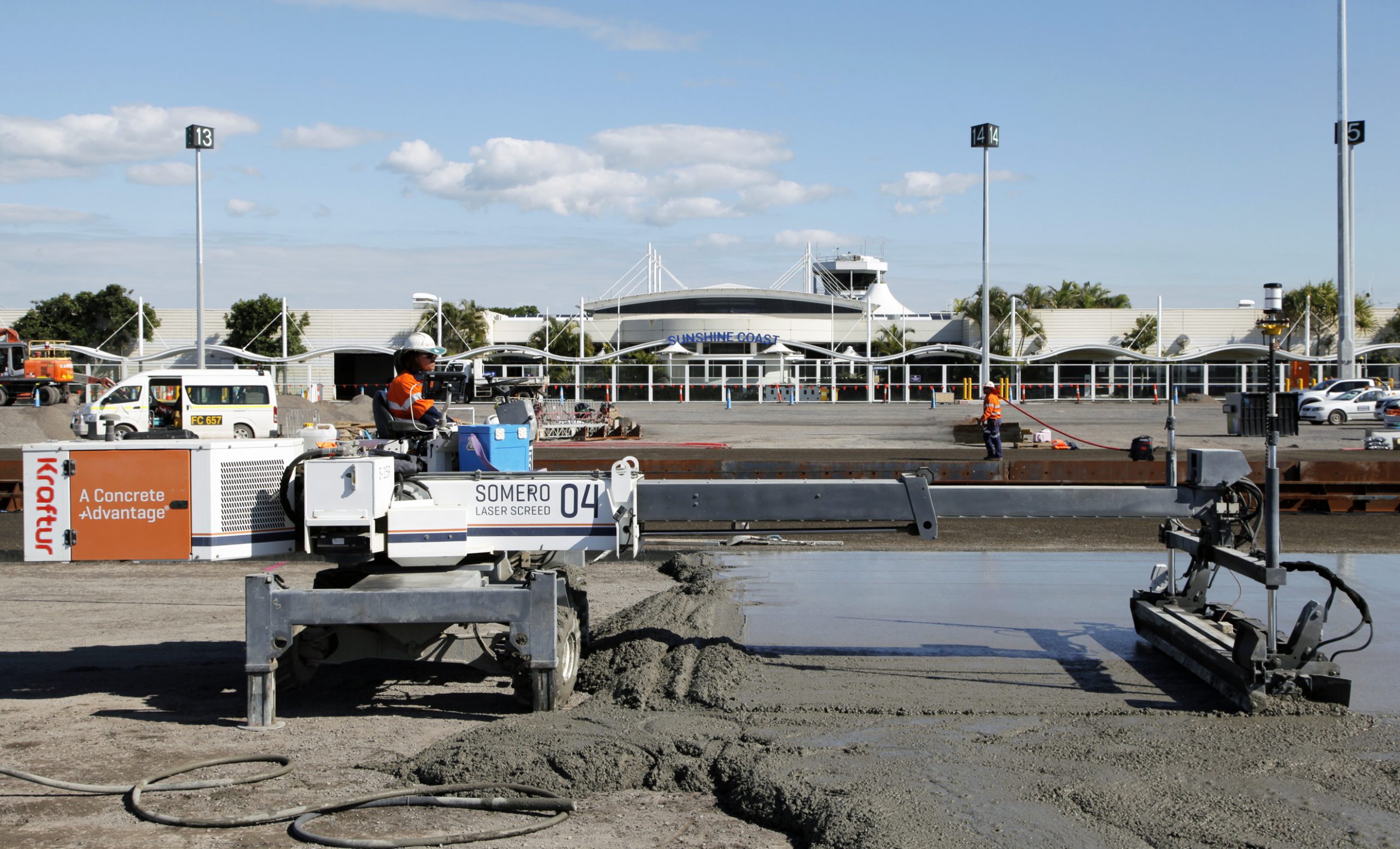 The Somero® S-15R Laser Screed offers:
Improved floor quality
Increased profitability
The Somero® Quick GradeSet System™
OASIS Laser Control System
Column Block Protection
360º Machine Rotation with 2-wheel, 4-Wheel, and Crab Steering
LCD display screen with built in diagnostics
Compatibility with the 3-D Profiler System®

We work in concrete. We have systems, innovations and standards that deliver a distinct advantage that manifests in a higher standard of workmanship and mitigated risk.
We don't just lay concrete, we deliver to our clients: A Concrete Advantage.