Laser Screed Ramp System
The Kraftur® aluminium bridging system has been developed for the operation of large concrete laser screed machines atop reinforced and post tensioned slabs.
Each fully welded aluminium ramp weighs only 41 kilograms, but can carry up to 8,000 kg when used correctly in conjunction with engineered support stools.
The feet of the support stools fit neatly through squares of reinforcing mesh to stand firmly on the ground.
The system is also fully modular and the ramps join end-to-end and can extend as far as required.
The tyres of the laser screed machine roll smoothly and safely over this specially developed tread surface.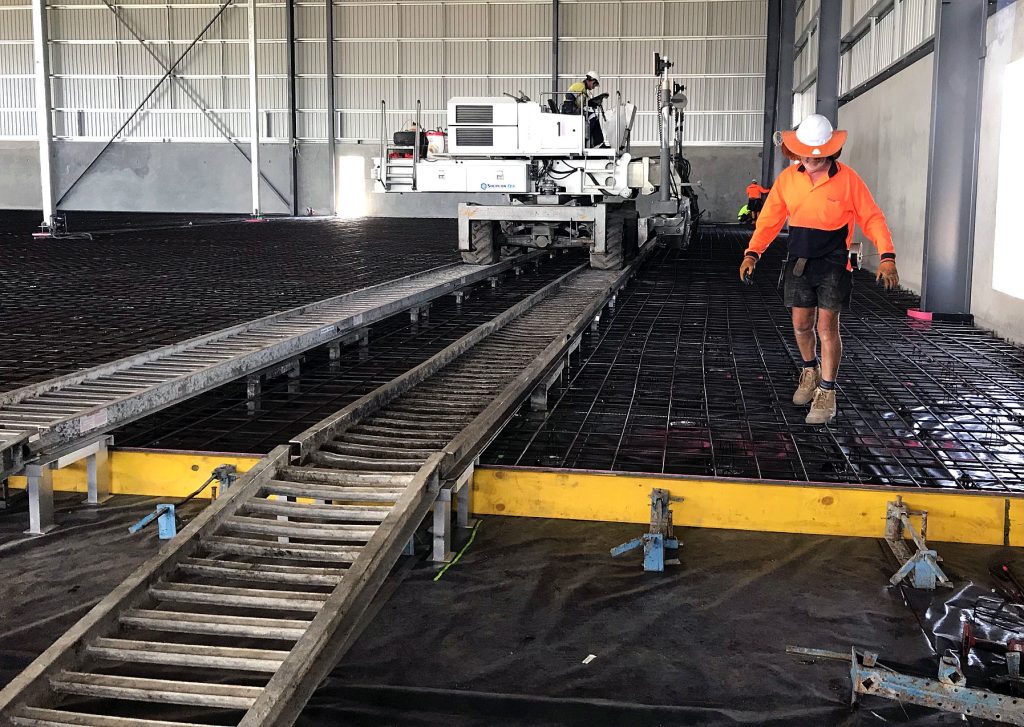 We work in concrete. We have systems, innovations and standards that deliver a distinct advantage that manifests in a higher standard of workmanship and mitigated risk.
We don't just lay concrete, we deliver to our clients: A Concrete Advantage.