Our Crew
Achieving better results begins by doing things differently.
At Kraftur® we are constantly looking to find a better approach in everything we do, across all of our concreting services.
This attitude is best portrayed by our crew.
From appointing a dedicated Concrete Skills Assessment and Training Leader, to establishing new career pathways and professional development opportunities for our staff, we believe that people are the most important part of our business.
Led by Managing director Adrian Prevost and coached by Operations Manager Andrew Tessmann, the Kraftur® crew encompasses Project Managers, Project Engineers, Site Supervisors, Work Health and Safety Officers, Leading Hands, Concreters, Form Workers, Steel Fixers and Trainees.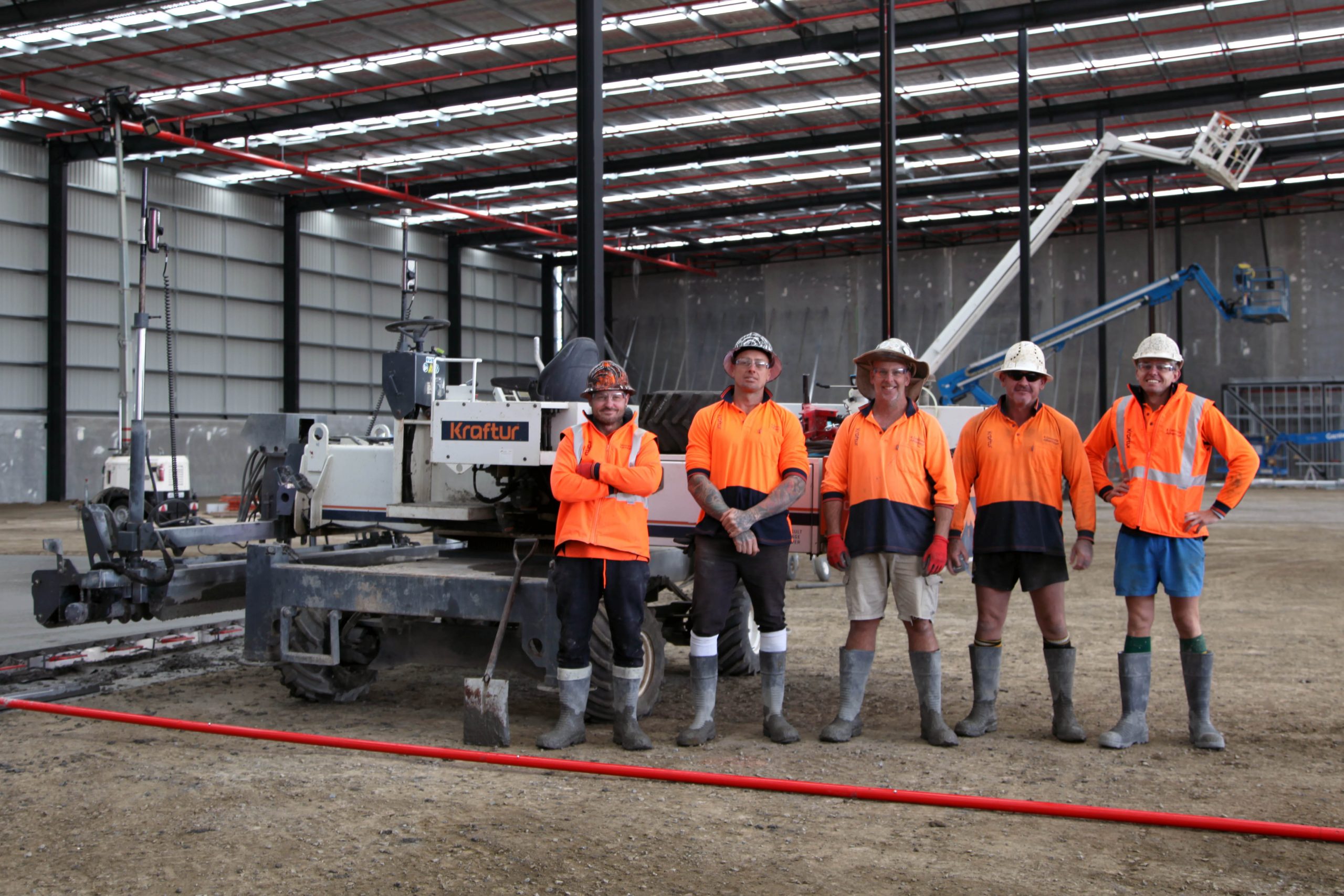 Our staff complement also includes highly qualified Kraftur® Quality Officers, who are trained and certified to measure floors with a dipstick floor profiler, in order to accurately gauge 'F Numbers' – an industry measure of the flatness and levelness of all concrete floors.
While we possess decades of collective experience in our dedicated crew, Kraftur® also embraces the 'new economy' by utilising the latest real-time digital communication and project management tools, as well as state-of-the-art plants and equipment, all designed to reduce labour fatigue and further save client costs.
Strong in human resources development, Kraftur® focuses on peer training, mentorship, internal workshops and utilising expert partners for external training.
Our training partners include:
World of Concrete Exhibition (Las Vegas, USA)
Master Builders Training Courses
Construction Skills Training Centre
Main Roads Grey Card Training
Ancon Beton Laser Screed Training
Concrete Methods Field Consultant Training
Face Dipstick Training
A Superior Capacity - Join the Kraftur® Crew
With a capacity to run up to 12 project sites concurrently across the State of Queensland and to deliver 500,000 m2 of concrete works per year, Kraftur® is always looking for new people to join our crew.
If you are looking for a fulfilling career in the concreting industry and would like to join the Kraftur® crew, please contact us.

We work in concrete. We have systems, innovations and standards that deliver a distinct advantage that manifests in a higher standard of workmanship and mitigated risk.
We don't just lay concrete, we deliver to our clients: A Concrete Advantage.