Our Story
At its core, Kraftur® is the realisation of the vision of our founders to create a unique, innovative concreting company, one that is committed to delivering true leadership to the concreting industry.
This means we are constantly evolving our processes, equipment, culture and approach.
Today, Kraftur® is the result of both a rich history and extensive experience in a wide range of concrete contracting projects, coupled with our ongoing investment in always improving our industry-leading crews, services and technologies.
Kraftur® represents the next evolution in concreting experience, execution and excellence.
The Kraftur® brand has set a new industry benchmark, by delivering the most attentive service, highest quality workmanship and best-in-class results on every project.
Our success lies in our always-innovative mindset, starting with our state-of-the-art bespoke tools and machinery, and supported by a market-leading approach to adopting new technologies.
Kraftur® employs all of these tools and more to provide our customers superior results, to enhance the careers and improve the livelihoods of our staff, and to contribute to a better future for our industry and everyone in it.
At Kraftur® we don't simply lay concrete – we deliver our clients A Concrete Advantage.
If you are looking for the best possible service and delivery for your concreting project, contact us now: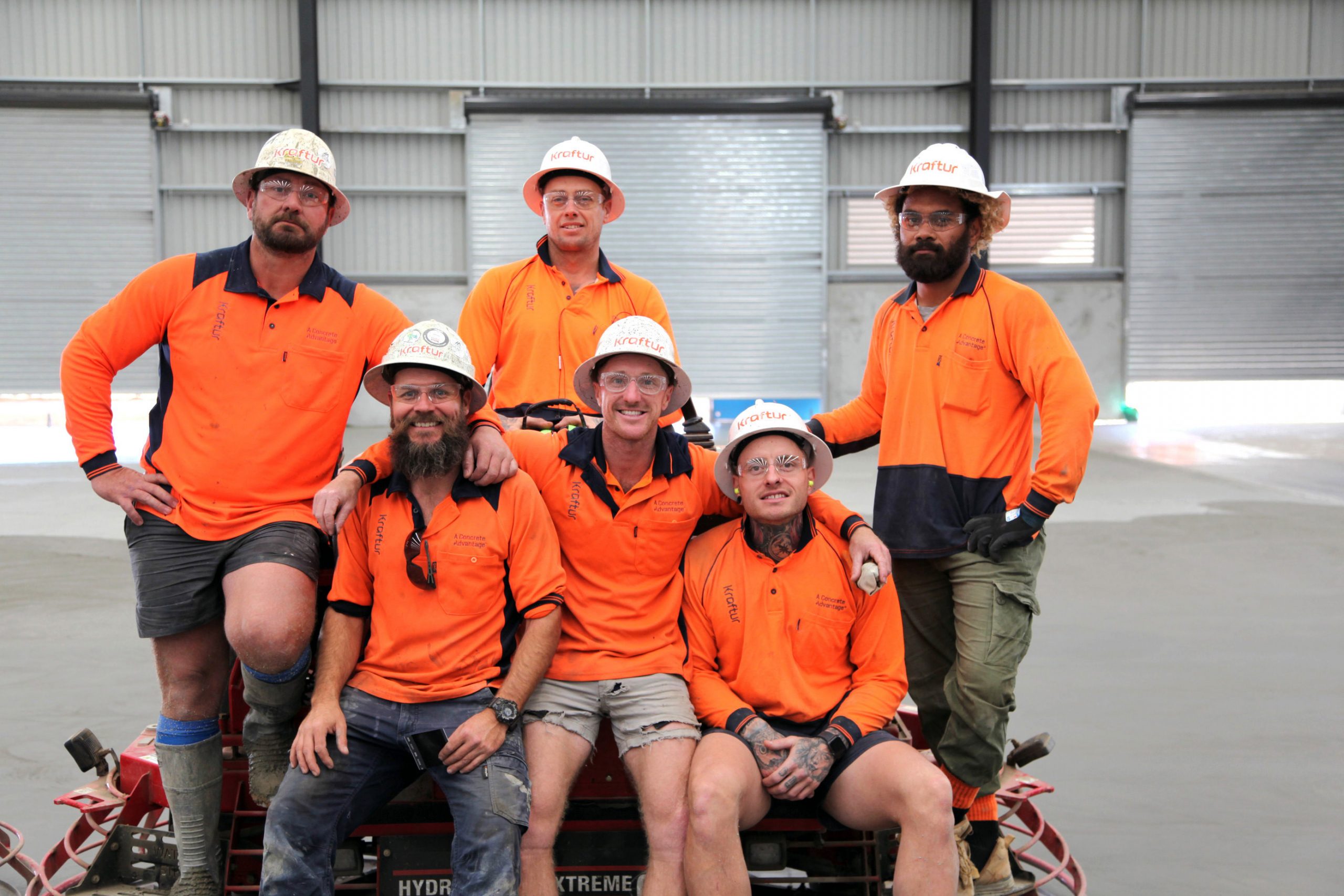 We work in concrete. We have systems, innovations and standards that deliver a distinct advantage that manifests in a higher standard of workmanship and mitigated risk.
We don't just lay concrete, we deliver to our clients: A Concrete Advantage.