Triple Roller Tube Paver
Kraftur® owns three Allen Triple Roller Tube Pavers
The Kraftur® Allen Triple Roller Tube Paver (TRTP) is specifically designed for paving large projects, fast, accurately and efficiently.
They are ideal for all kinds of commercial paving, but especially for lane paving of aircraft pavements, road pavements and external hardstands.
Tried and tested, the Kraftur® paver can be customised to pave lane widths from 3 metres to 6 metres wide and its precision engineered tubes ensure the smoothest pavement possible.
Powered by rugged diesel engines, with easy to operate control systems, the Triple Roller Tube
Paver can strike off concrete incredibly fast.
The Allen Triple Roller Tube Paver's precision engineered and level-tested roller tubes, assure the production of the flattest paving job possible.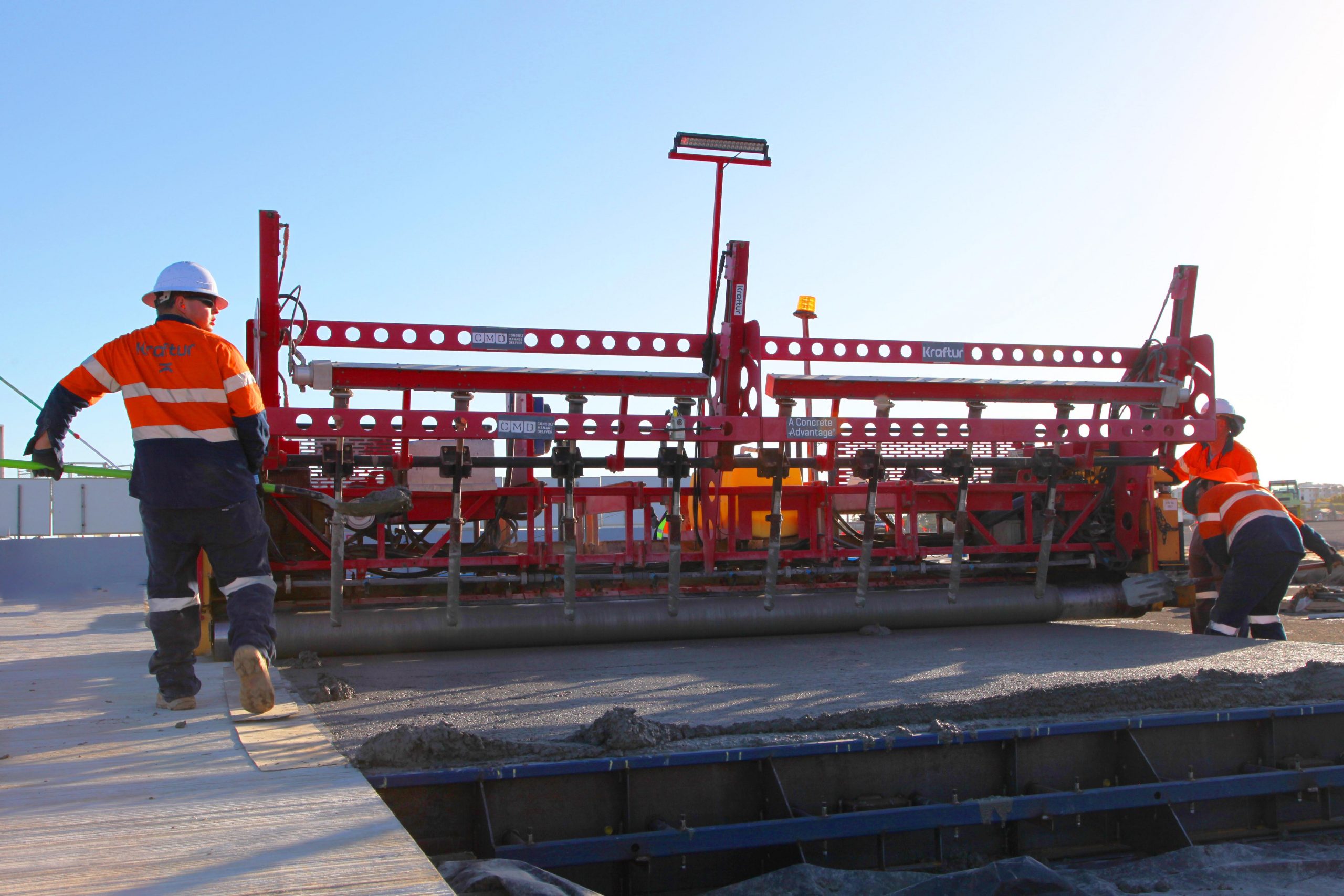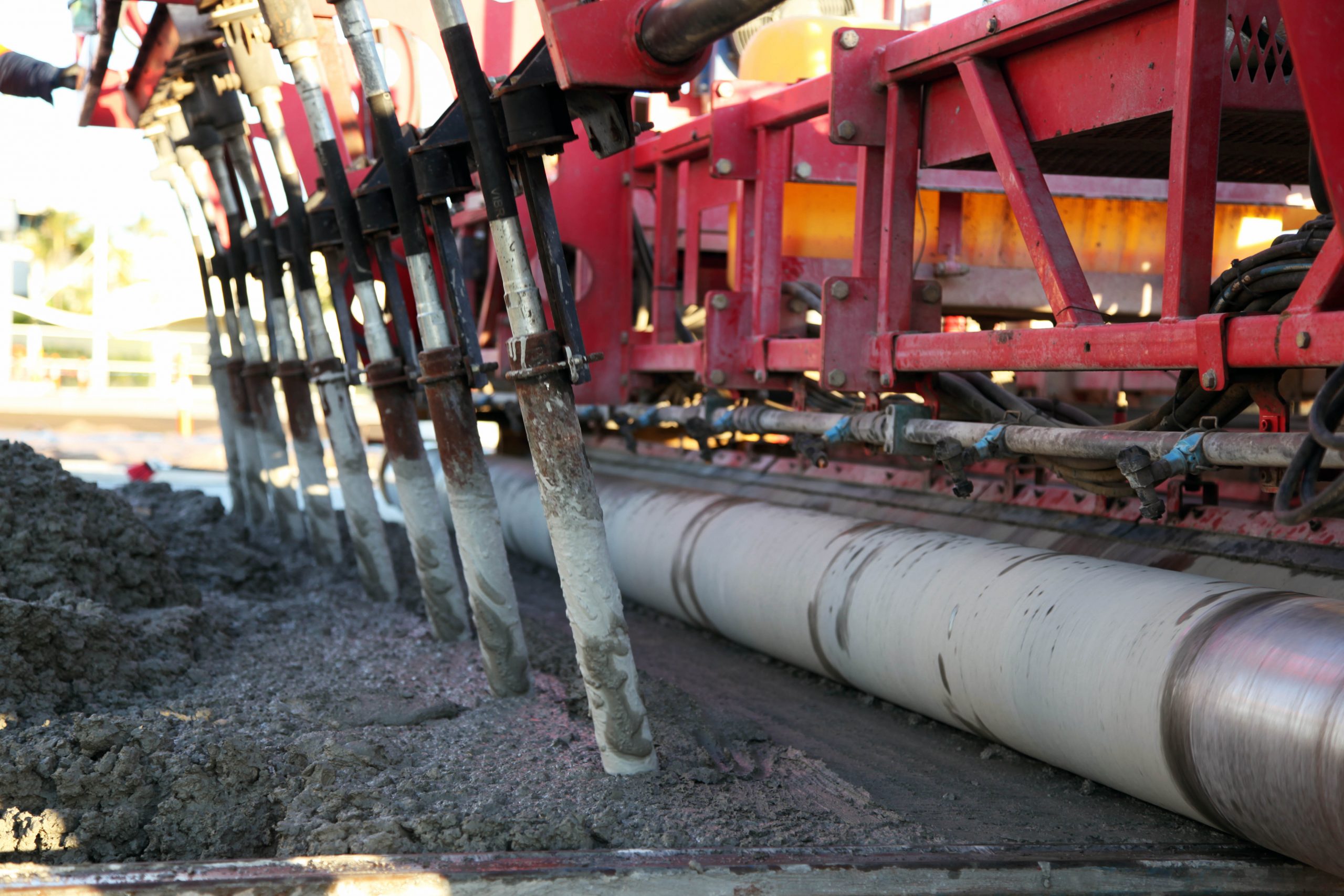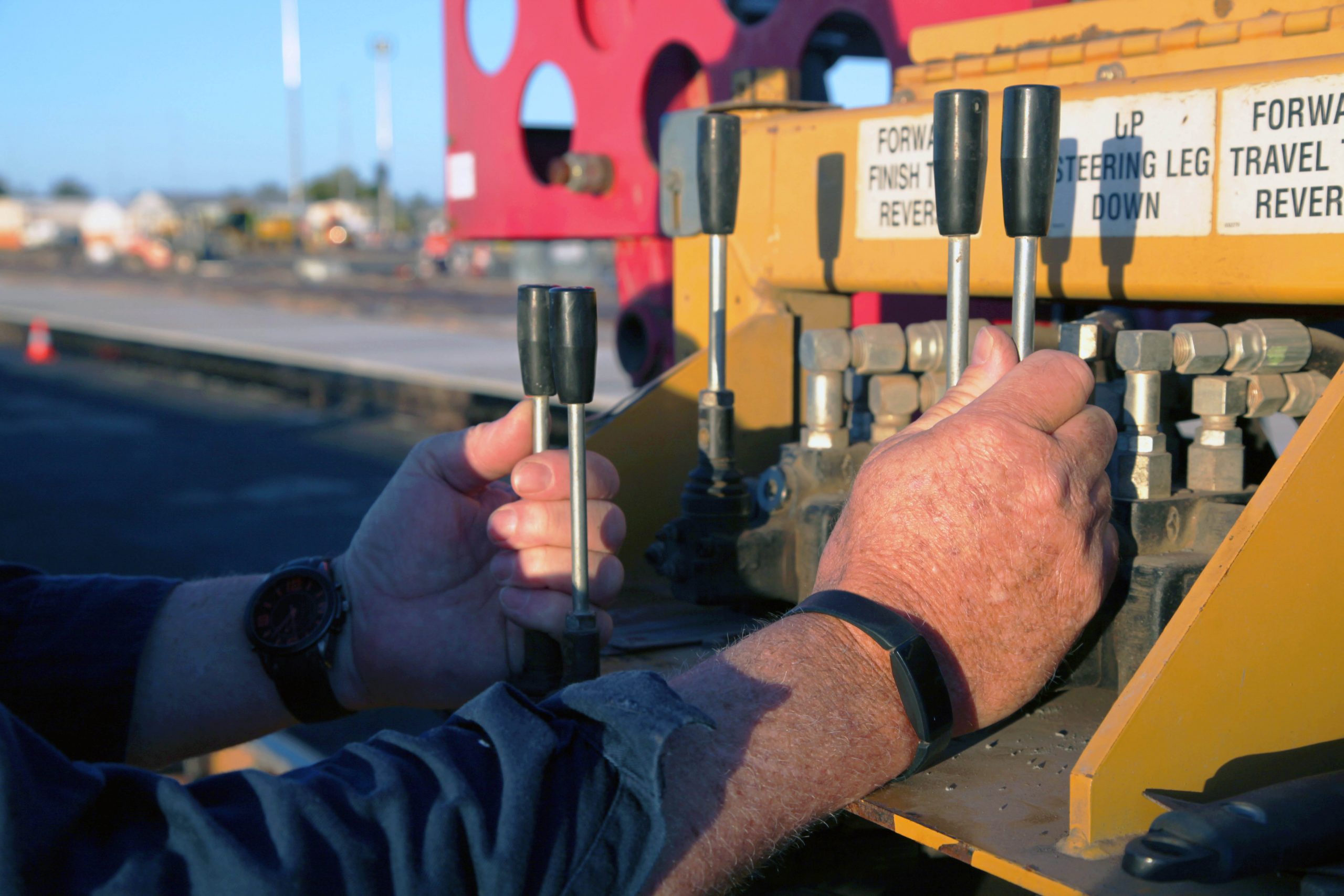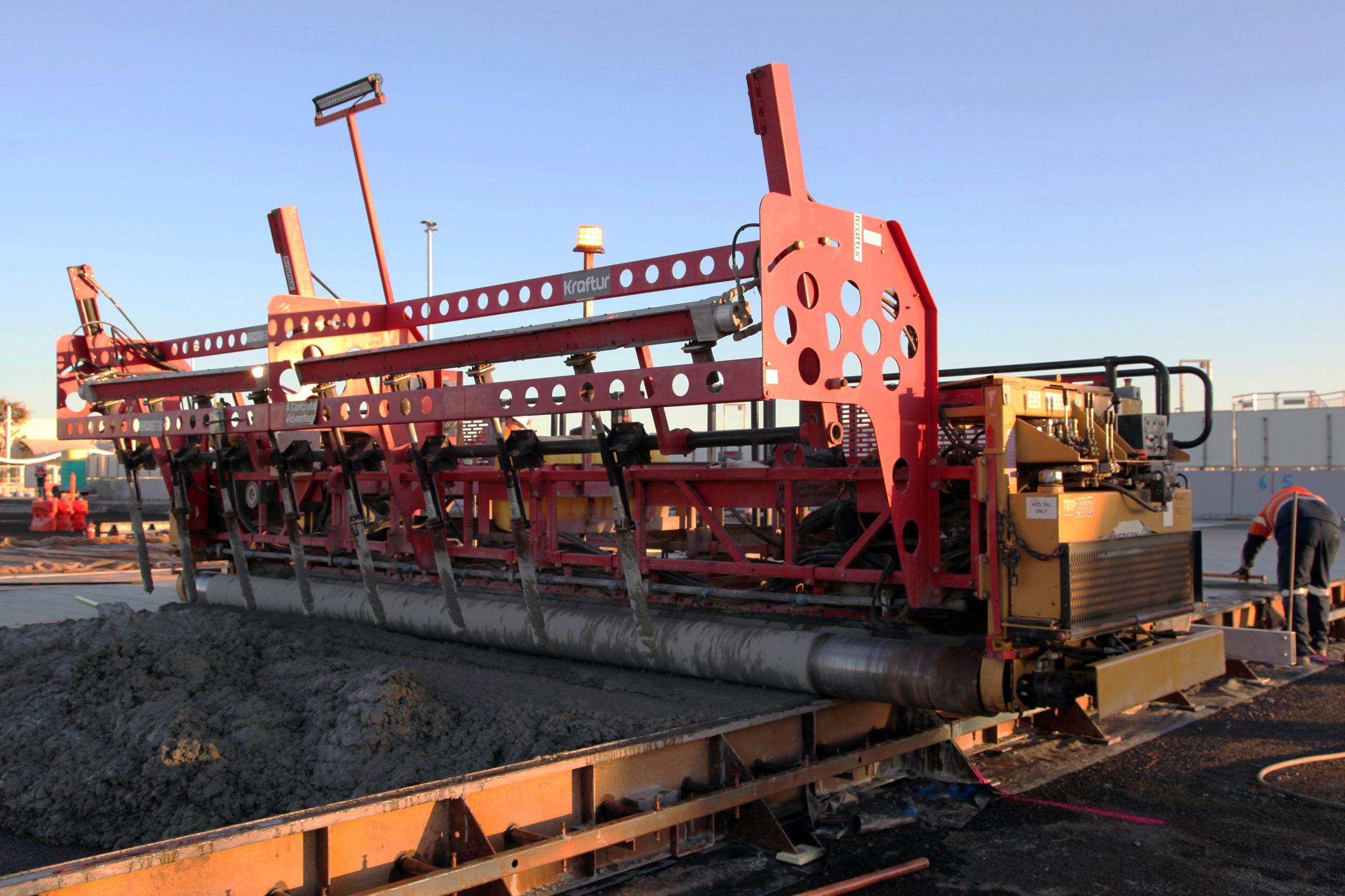 The Allen TRTP features:
Greatly reduce manual handling
Greater productivity ( > 50m3/ hour)
Reduce labour fatigue on large pours
Best practice pavement concreting
Consistent and thorough vibration
Screeds low slump concrete
Consistent flat finish
Operational Gang Vibration System for up to 610mm deep concrete consolidation
Vibrator Head Diameter: 60 mm
Vibrator Head Length: 600 mm
Three Super-Flat Roller Tubes
Vibrator Spacing: 610mm centre-to-centre with a radius of effectiveness up to 480mm
A Water Spray System to keep tubes clean and smooth
Pendulum Shaft Driven Vibrators that can be adjusted from 0-11,000 VPM from the operator console

We work in concrete. We have systems, innovations and standards that deliver a distinct advantage that manifests in a higher standard of workmanship and mitigated risk.
We don't just lay concrete, we deliver to our clients: A Concrete Advantage.