Kraftur® is a new evolution in concreting contractors, born from a rich history in the concreting industry. By continually investing in our industry-leading crew, technology, and equipment, we represent the ultimate benchmark in experience, execution and excellence in concreting in Australia.
Realising the vision of our founders in creating an innovative contracting company – one that always delivers the gold standard in quality and leadership in the concreting industry – at Kraftur® we are constantly improving our processes, technologies, culture and approach.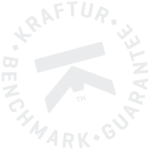 Kraftur® is passionate about concrete. As concreting specialists, we offer cutting edge services, systems and standards, resulting in the highest levels of workmanship and risk mitigation available.
At Kraftur® we don't simply lay concrete – we deliver our clients A Concrete Advantage.
If you are looking for the best possible service and delivery for your concreting project, contact us now:

CONSULT:
Kraftur® brings a wealth of engineering expertise, qualifications and experience to every client project, offering a detailed knowledge of concreting, which can be leveraged to the benefit of all stakeholders at each stage, from planning to execution.
MANAGE:
Kraftur® has maintained close relationships with market-leading suppliers and subcontractors, allowing our customers to save more money, exact tighter quality controls, lessen waste and reduce environmental impact on every project. Kraftur® also often manages the process of concrete mix design by engaging an independent concrete technologist when necessary.
DELIVER:
With decades of proven expertise, Kraftur® is an industry leader in concreting technology, equipment, plants and machinery – and we offer several proprietary innovations that improve overall efficiency and provide a perfect finish. Our innovative systems are expertly synchronised and choreographed, delivering a performance that sets us apart from other concrete contractors.