Kraftur® is the latest evolution of our extensive history in concreting. Bringing together an industry-leading investment in our team, technology, and equipment, Kraftur® represents the next generation in concreting experience, execution and excellence.
Kraftur® is a realisation of the vision our founders had of a contracting company that delivers true leadership to the industry. This meant evolving our processes, technologies, culture and approach.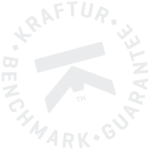 We work in concrete. We have systems, innovations and standards that deliver a distinct advantage that manifests in a higher standard of workmanship and mitigated risk.
We don't just lay concrete, we deliver to our clients: A Concrete Advantage.

CONSULT:
We have engineering expertise, qualifications and vast project experience that can be leveraged to help all stakeholders at all stages of the project.
MANAGE:
We have existing relationships with suppliers and sub-contractors that can save money, control quality and reduce waste and environmental impact.
DELIVER:
We have proven expertise, are industry leaders in technology, plant and machinery and have created many bespoke innovations to improve efficiency and finish. Our systems deliver an expertly choreographed performance that sets us apart from other concrete contractors.